A Topical Conversation: CBD Topicals
Are you looking for a great option for your aches and pains or skin conditions? Why not try a topical CBD?
What is a Topical CBD? CBD topicals for skin is any oil, lotion, serum, gel, or thicker salve that's infused with CBD and can be applied directly to the skin.
CBD topicals offer localized relief and they benefit the overall appearance and health of the skin. Topical formulations typically contain various skincare ingredients, such as herbal extracts, essential oils, and vitamins. Topicals penetrate the skin and can decrease pain via a reduction of skin, joint and muscle inflammation. The Ontogen CBD/CBG Roll-On gel is better for muscles and the Ontogen Balm everywhere and anywhere else. We spoke about potent CBG in a past blog article that you can read.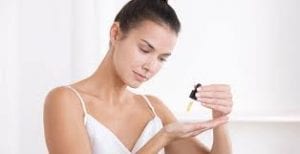 What to keep in mind when looking for the right topical:
Potency:
The first thing to look for is potency. CBD doesn't pass through the skin easily, so it's important to use a potent product, like the Ontogen 300mg CBD Face Serum, 500mg/oz Beeswax based CBD Balm, or new 600mg CBD/100mg CBG Gel Quick-Dry Roll-On. Look carefully at the labels of other brands. For instance, a 1000mg Balm (aka salve) product in a 4 ounce jar only contains 250mg/ounce. Folks think they are getting twice the potency, likely paying at least twice as much for a product half as potent as the Ontogen CBD Balm 500mg in a 1 ounce jar.
CBD source:
Chances are, you may have seen the terms isolate, full-spectrum, and broad-spectrum CBD before. These terms refer to the ways in which CBD oil is extracted. Lesser effects are seen with CBD isolate where just the CBD molecules are stripped out (isolated) and thus the only active ingredient in the product. Ontogen does not make isolate for this reason. Greater effects [a.k.a. "Entourage Effect"] are seen using full-spectrum CBD, which contains hundreds of cannabis plant-made compounds including other cannabinoids with their own benefits like CBG (CBD vs CBG post). That full-spectrum is found in almost all Ontogen Botanicals products. Ontogen broad-spectrum products have all the same compounds found in full spectrum with one exception – THC has been removed. 
Ingredients:
Opt for all-natural, organic certified, U.S.-grown ingredients whenever available. Look for full-panel lab reports that analyze products for pesticides, heavy metals, mold, and bacterial contaminants. An example is our topical Broad-Spectrum 500mg/oz Balm lab report. You'll get all the benefits of the cannabis plant without those toxins. The skin is the largest organ of the body, thus able to absorb large amounts of toxic compounds along with the good ones.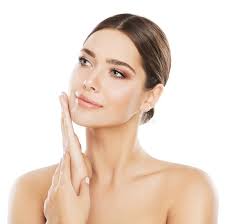 How to use CBD cream, serum, roll-ons, and balm:
Topicals are meant to be massaged into the skin, so you'll apply them directly to the affected area. Depending on other ingredients in the product, you might feel tingling, warming, or cooling sensations.
If you're using a CBD lotion, CBD Face Serum, CBD + CBG Roll-On, or CBD Balm you should start to feel effects relatively. If you're using it for a skin condition, like acne or eczema, you may have to apply it for a few days to see results. Every body is unique.
FDA Disclaimer: These products have not been evaluated by the FDA and are not intended to diagnose, treat, or cure any disease.